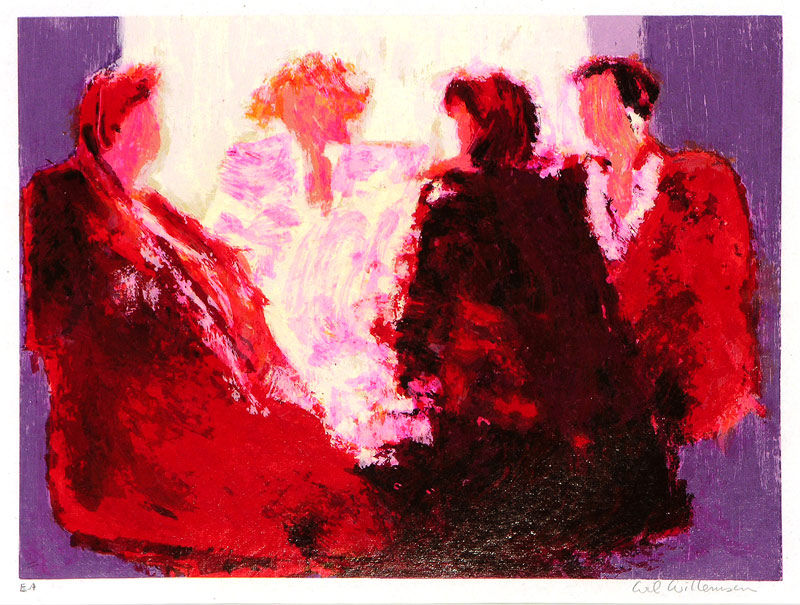 Over de kunstenaar
Ze bekijkt hoe mensen zich binnen een groep tot elkaar verhouden. Al op de Pedagogische Academie leerde Wil Willemsen scherp te observeren en te deduceren. Ze noteerde de methodieken die mensen gebruiken om te communiceren en zich in de groep te onderscheiden of juist om contacten te leggen. Ze ontdekt de taal van het lichaam.
Inspiratie
Die observaties hebben geleid tot weloverwogen beeldcomposities in haar werk, waarbij mensen in enigszins geabstraheerde vorm de hoofdrol spelen.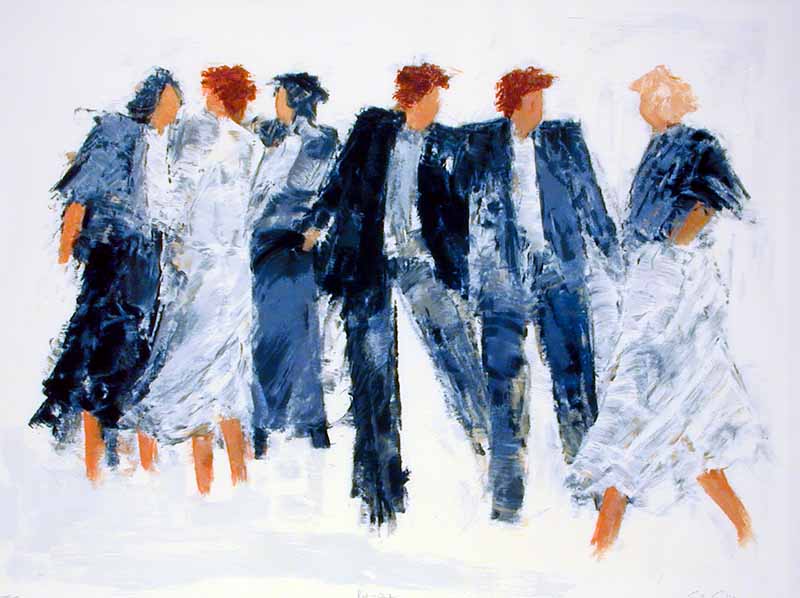 Heb je een vraag of wil je langskomen om dit kunstwerk in het echt te bekijken?
We helpen je graag! Als je bijvoorbeeld meer wilt weten over hoe het membership werkt. Ga naar onze contactpagina voor meer info. Contact